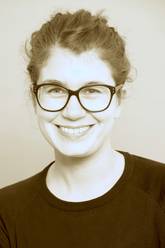 Stefanie Gänger
Professor of Iberian and Latin American History
Institute of History
Iberian and Latin American Department
Albertus-Magnus-Platz
D-50923 Cologne
Office: Philosophikum, room: 0.015 (Ground Floor)

Phone: + 49 221 / 470 7393 (secretary's office -2033)
Email: sgaenger(at)uni-koeln.de
Key Publications
Circulation. Reflections on Circularity, Entity, and Liquidity in the Language of Global History, Journal of Global History 12, 3 (2017), 303–318.
In their Own Hands: Domestic Medicine and 'the Cure of all Kinds of Tertian and Quartan Fevers' in Late-Colonial Lima, Colonial Latin American Review 25, 4 (2016), 492–511.
Relics of the Past. The Collecting and Study of pre-Columbian Antiquities in Peru and Chile, 1837–1911 (Oxford University Press, Oxford Studies in the History of Archaeology, 2014).
Main Research Topics
History of Andean South America in the 18th and 19th Centuries
History of Antiquarianism and Archaeology
History of Science and Medicine