Left-wing Exile in Mexico, 1934-60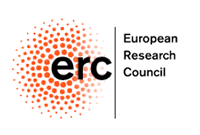 (Kopie 1)
project team
Dr. habil. Aribert Reimann
Dr. Elena Díaz Silva
Dr. Randal Sheppard
projects
Urban topography of political exile in Mexico City
investigator: Aribert Reimann
This project explores the urban character of the experience of exile in Mexico, tracing the transnational social geography of exile, political and cultural practices across the city, external forces of interference, and the imagination of urban life in exile in opposition to the imagination of rural Mexico.
Gender Identities in exile. Mexico: 1934-1960
Investigator: Elena Díaz Silva
This project explores the gender identities (masculinity or masculinities, mainly) of the left-wing exile in posrevolutionary Mexico. This project highlights the gender implications of the politics of Cardenas towards the Spanish republicans, as well as, the different ways of representing gender or masculinity (ies) through the analysis of its cultural and political manifestation. Memory, subjetivity and emotions will be included in the analysis.
Clara Porset's Mexico
investigator: Randal Sheppard
In this project, I examine the relationship between political exile and the development of functionalist architecture and design in post-revolutionary Mexico by tracing the personal, professional and political development of Cuban exile designer Clara Porset.