Agnes Gehbald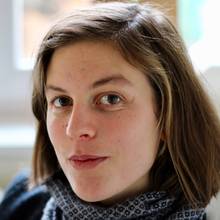 Universität zu Köln
Historisches Institut
Iberische und Lateinamerikanische Abteilung
Albertus-Magnus-Platz
50923 Köln
Telefon: + 49 (0)221 470-1199
E-Mail: a.gehbald[at]uni-koeln.de
Besucheradresse:
Meister-Ekkehart-Str. 11
50931 Köln
Raum: 1.13
Lehrveranstaltungen
Frau Gehbald gibt im WS 19/20 und im SoSe 20 keine Lehrveranstaltungen
Kurzbiografie
| | |
| --- | --- |
| 2019 | Visiting PhD Student am CLAS (Centre of Latin American Studies), University of Cambridge, UK |
| 2018 | Forschungsaufenthalt an der John Carter Brown Library, Brown University, Providence / USA (2 Monate, William Reese Company Fellowship) |
| 2016 | Forschungsaufenthalte in Spanien (6 Wochen) und Peru (2 Monate, DAAD Kurzstipendium) |
| 2015 | Forschungsaufenthalt in Peru (3 Monate, a.r.t.e.s. international Reisestipendium) |
| Seit 2014 | Wissenschaftliche Mitarbeiterin und Doktorandin in der Iberischen und Lateinamerikanischen Abteilung des Historischen Instituts der Universität zu Köln |
| 2008-2014 | Studium Geschichte, Spanisch, Deutsch mit 1. Staatsexamen an der Universität Konstanz |
Publikationen
Rezensionen:
Juan Gomis Coloma, Menudencias de imprenta: producción y circulación de la literatura popular (Valencia, siglo XVIII), Jahrbuch für Kommunikationsgeschichte 19 (2017), 174-175.
Bianca Premo, The Enlightenment on Trial: Ordinary Litigants and Colonialism in the Spanish Empire, Das achtzehnte Jahrhundert 42.2 (2018), 321-324.
Nicolás Bas & Barry Taylor (eds.), El libro español en Londres: la visión de España en Inglaterra (siglos XVI al XIX), Jahrbuch für Kommunikationsgeschichte 20 (2018), 195-196.
Alejandra Dubcovsky, Informed Power: Communication in the Early American South, Jahrbuch für Kommunikationsgeschichte 20 (2018), 189-190.
Forschungsprojekt
"Popular Print Culture and Reading in Late Colonial Peru": This dissertation examines books and prints in late colonial Peru (1760-1820), when transatlantic importation still thrived but local print production had already begun to multiply. The aim is to bring to light the diversity and hierarchy of the colonial book market and reconsider the question of how far books circulated in society. The landscape of print culture is much wider and more complex than reflected in the history of books, which focuses almost exclusively on the grand libraries. Through historic book lists of Peruvian and Spanish archives I analyse genre popularity and the number of books in circulation.
"Cultura impresa y hábitos de lectura en el Perú a finales de la época colonial": Esta tesis de doctorado investiga libros e impresos a finales de la época colonial (1760-1820) cuando la importación transatlántica todavía prosperaba, a pesar de que la producción impresa local venía incrementándose desde inicios del siglo. El objetivo consiste en analizar la diversidad y jerarquía del mercado del libro colonial reconsiderando la cuestión de cuánto circulaban los libros en la sociedad. El panorama de la cultura impresa virreinal es más amplio y complejo de lo que ha investigado la historia del libro, enfocada casi de manera exclusiva en las grandes librerías. A través de listados de libros de los archivos peruanos y españoles analizo la popularidad de distintos géneros y el volumen de libros que circulaban.